Live2Lead Minnesota Warren Carlson EXECUTIVE DIRECTOR with the John Maxwell team
Live2Lead Minnesota is a half day simulcast created by world renown leadership Guru John Maxwell, and brought to you by Warren Carlson, an Executive Director with the John Maxwell Team.
This simulcast will give you tools you can begin applying immediately.  The speakers for the event are truely world class in every respect.  
In past years Live2Lead Minnesota has featured such guests as
Carly Fiorina
Simon Sinek
Dan Cathy of Chick fil A
These engaging speakers will help you raise the level of your leadership lid. you will find yourself taking notes and learning how to apply new skills.
Live2Lead Minnesota can be brought directly to your business for your team to grow.
When was the last time you thought to yourself, "I have too many leaders!" and "My leaders are just way too good at leading their teams!"??
That's right!  Never! you have never thought that because our teams and Leaders can always benefit from being better. Our teams can benefit from being served by Better Leaders.
Live2Lead Minnesota will help your Leaders and Teams communicate better and serve each other better.
And better teams make better companies.  Better companies make bigger profits!
Live2Lead Minnesota will add tremendous value to you and your organization.  Don't miss it!
Warren Carlson  is a true entrepreneur. He is CEO Of Carlson Manufacturing, Inc., and Great! Manufacturing, LLC., an Executive Director with The John Maxwell Team, and a principal in a consulting group, Excel Business Associates, LLC.. Warren is known for his expert knowledge of manufacturing processes and engineering, big picture thinking, leadership development, and strategic thinking.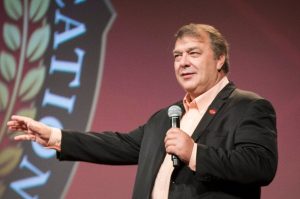 Warren is a certified Behavioral Studies Consultant. He enjoys working with Leadership teams to develop a culture that drives innovation and profitability. He is results oriented and effective in communicating the driving forces in a culture that help organizations grow and thrive.
Warren has a strong history of Leadership development and Strategic planning. with many years of experience in collaborating with Fortune 500 businesses, such as CNH & World Class Manufacturing, Deere, Cat, Bobcat, AGCO, Chrysler, Polaris, US government, US Defense, and NASA.
Carlson Manufacturing, Inc., is a custom manufacturer that produces products to its customer's specifications. Great! Manufacturing, LLC, develops innovative products and brings them to the marketplace. Excel Business Advisors, LLC., works with leadership teams to ACHIEVE MORE by bringing clarity and alignment to their organizations. The John Maxwell Team is the World's Number 1 Leadership Training Team with recognized results around the globe.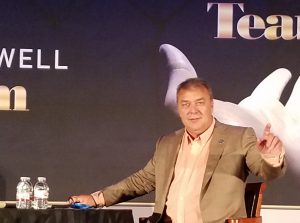 leadership, self-development, & teamwork